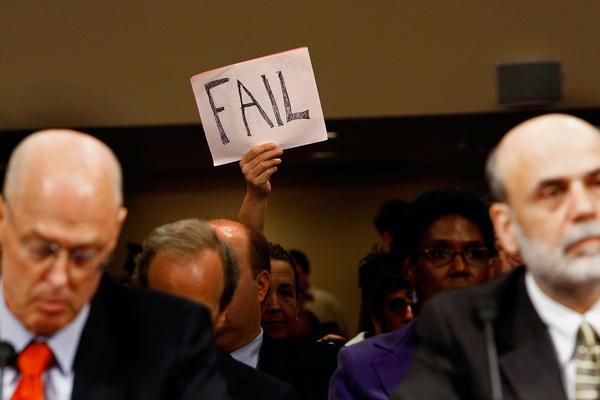 LOLFED
Bailout – $700 billion.
Seeing an Internet meme come to life in front of the Senate Banking Committee – priceless.
Hank Paulson, Ben Bernanke and FAIL. (My friend Jess has a sign like this, but I know she is out of DC on business right now.) Found on NPR's Planet Money.