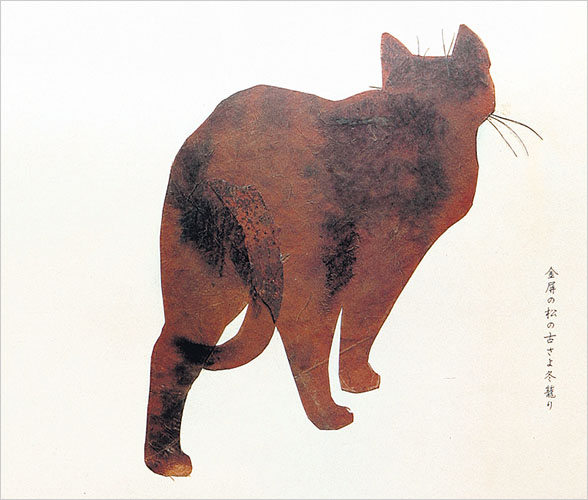 Children's Books – Book Review – 'Wabi Sabi,' by Mark Reibstein – Review – NYTimes.com
Mark Reibstein's "Wabi Sabi" — chosen this fall as a New York Times Best Illustrated Children's Book — has a familiar scenario: a cat named Wabi Sabi seeks her name's meaning, elicits various responses and comes home wiser. From P. D. Eastman's "Are You My Mother?" to J. R. R. Tolkien's hobbits, it's a reliable formula, famously summarized in T.S. Eliot's "Four Quartets": "We shall not cease from exploration / And the end of all our exploring / Will be to arrive where we started / And know the place for the first time."

But while the plot of "Wabi Sabi" is simple, its purpose is demanding: to present an elusive concept with origins "in ancient Chinese ways of understanding and living, known as Taoism and Zen Buddhism." As Reibstein puts it: "Wabi sabi is a way of seeing the world that is at the heart of Japanese culture. It finds beauty and harmony in what is simple, imperfect, natural, modest and mysterious. . . . It may best be understood as a feeling, rather than as an idea." Remarkably, Reibstein and Young capture the essence of all of this with clarity, elegance and a kind of indirection that seems intrinsic to the subject.

The book's structure is intricate. Young responds to three different strands of text. The first — the prose narrative — is direct and informal ("It had never occurred to her before that wabi sabi was anything more than her name"). Then each episode concludes with a haiku — an oblique glimpse of what the animal characters call "hard to explain." ("The pale moon resting / on foggy water. Hear that / splash? A frog's jumped in.")On each spread there's another haiku, a decorative grace note in delicate Japanese characters (translations appear at the end, along with transliterations of these classics by Basho and Shiki).

Wabi Sabi's quest and the splendid pictures will please younger children (though probably not as young as the publisher's recommended range of 3 to 6). The rest of us will be better prepared to appreciate the subtle interconnections among dialogue, poetry and collages fashioned from "time-worn human-made as well as natural materials." Even this medium is a metaphor for the gentle philosophy explored here. The art is rich in leaf greens and glowing reds; in the textures of hair, straw, crazed paint or rough paper. Young captures moments of transcendent beauty — a frog visible through moon-struck water (crumpled, iridescent paper) — and his art incorporates traditional haiku references (a pale moon, symbol of autumn).

Life-size, the cat invites us in, peering intently from the large, square jacket. Opening it, we find that she's among pine trees, which (since the book is hinged at the top) are now above her. That top hinge is brilliant. It recalls Japanese wall hangings, and it reinforces the theme by compelling us to see this familiar object from a new angle. Also, like many a cat intent on her own agenda, this book's no lap sitter. It's a challenge to hold and angle it comfortably, to turn pages with hands accustomed to accessible right-hand corners.

Wabi Sabi completes her quest after several small, satisfying epiphanies. Meanwhile, the lovely illustrations grow less detailed until, home at last, the cat is simply silhouetted on white, the single, freely brushed character above her declaring, "Free of possessions." If wabi sabi is "a feeling, rather than an idea," this outcome feels just right.