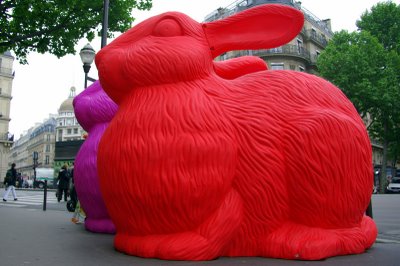 Apparently giant rabbits have invaded Paris…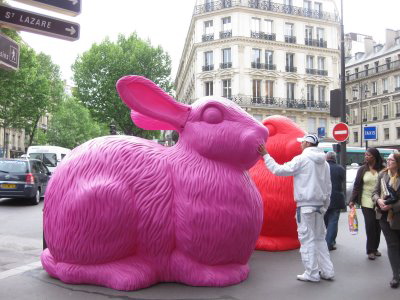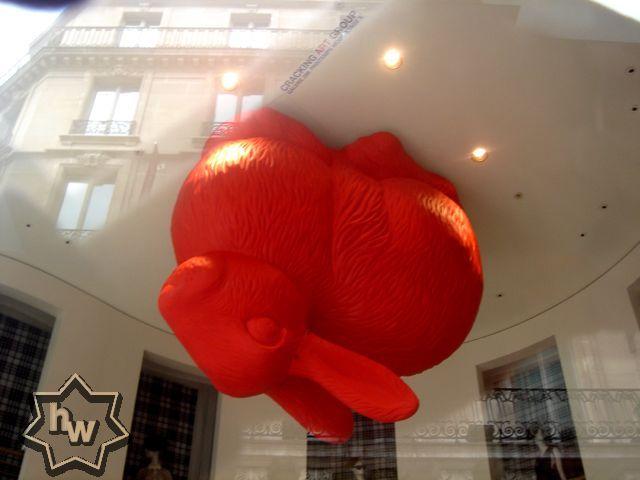 Lots more pics of them and more background here.
Many views of the Eiffel Tower…

This post has me psyched….
Claude provides a gorgeous sunset view I'm looking forward to replicating…
And unfortunately we're arriving too late for the real Nuit des Musees
I'm strangely looking forward to visiting here…
Here's a look at a Paris Flea Market (Le marche aux puces)
And le Marche..
More as I find them…
Poilâne — One of Paris's oldest boulangeries (bakers),dating back to 1932

The Patisseries of Paris — be sure to link through to The Girl Who Ate Everything's reviews.