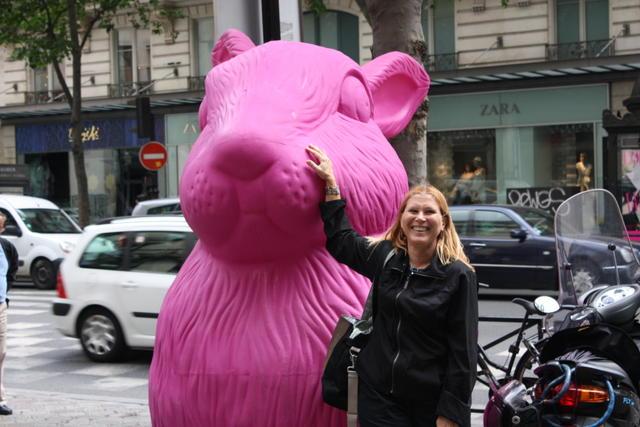 We're back in San Diego after a long travel day yesterday.
It was a wonderful trip, so much to see and do in Paris and all so much fun. The bunnies at Printemps were so cute! The food was wonderful, especially the macarons and chocolate and bread and yogurt. It was nice to be in a place where people take food seriously. We only had one evening when it was difficult to find something we liked, in Montmarte which was so touristy and we couldn't find the recommended restaurant and nothing else looked good, but I think I was a bit out of sorts that night anyway. At least Sacré-Cœur Basilica was gorgeous and made up for it, though.
We walked everywhere in Paris, usually several miles in a day. The metro really does go everywhere and it's pretty easy to get around once you figure it out. Of all the areas we went, I think we enjoyed the Marais and St. Germain areas the most. Some areas you always hear about are so touristy and just not really much fun, so it's nice to get into the areas of the city where people really live and enjoy life more as a real Parisian. That was where the trip was really enjoyable and we just relaxed and had fun.
Lots of posts and pics to come, but first I have to dig my house out from the mess they boys have made of it (not so bad, really, considering they had friends over pretty much every day and the pets are doing fine, at least)