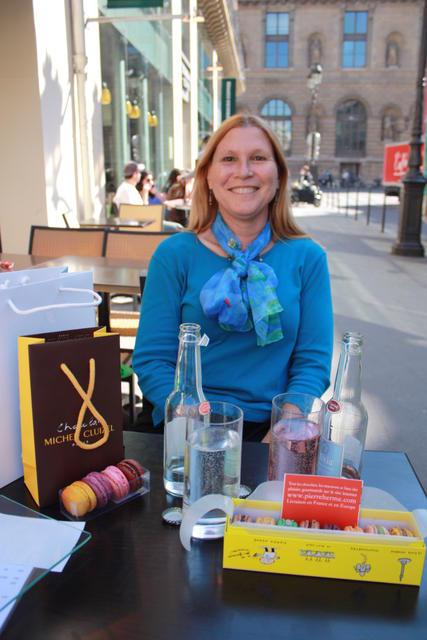 Taste test comparison between Michel Cluizel and Pierre Herme macarons. Pierre Herme wins big…
As noted by my husband, we have an alibi for the robbery yesterday, as we had already left the country by then. However, we were in the Place Vendome area last Friday, though, and walked around there in between sessions of our marathon tour of the Louvre on its late-evening day.
Jewellery worth more than 6m euros (£5m, $8m) has been stolen from an exclusive Paris store in broad daylight by a lone gunman, reports say.

The suited robber entered Chopard on Place Vendome and threatened staff into handing over 15 pieces of jewellery, a police source told Reuters.

He calmly walked out of the store after the hold-up, which happened just before 1500 (1300 GMT).

Chopard jewellery is worn by stars at the Oscars and Cannes film festival.

Place Vendome is an elegant old square known for its luxury hotels, and is also home to numerous jewellery stores as well as the French justice ministry.

In December, armed robbers stole jewels worth at least 80m euros ($102m) from a store near the French capital's famous Champs-Elysees avenue.

As many as four robbers, two disguised as women, raided the Harry Winston's store and stole nearly all its valuables.