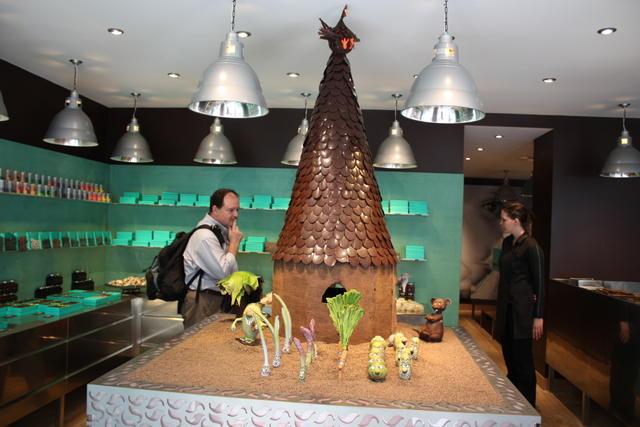 One of the best things about Paris is the abundance of fine chocolate makers. The creativity of many of the chocolatiers is amazing. This is at Patrick Roger. (Be sure to check out their site — some of the other stores are even more amazing.) Oh, and they deliver…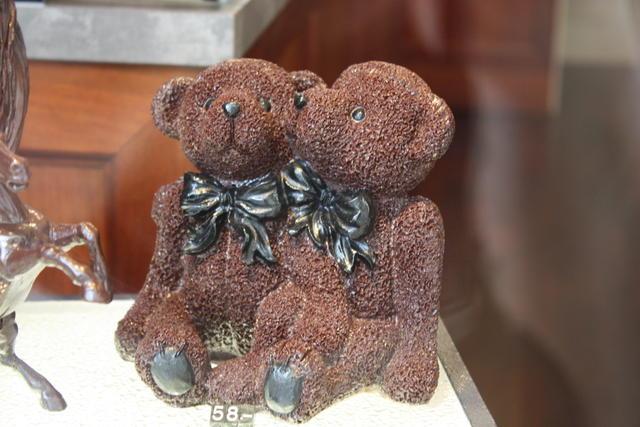 Yes, they're chocolate! These are at Jean-Charles Rochoux, who was amazing. We got some chocolat liqeuers there that were just wonderful. (Their web site is cute but utterly useless). There's a nice review of his shop here.
John-Charles Rochoux
16, rue d'Assas (6th)
Tél: 01 42 84 29 45
Métro: St. Sulpice or Rennes
Closed on Sundays and Monday morning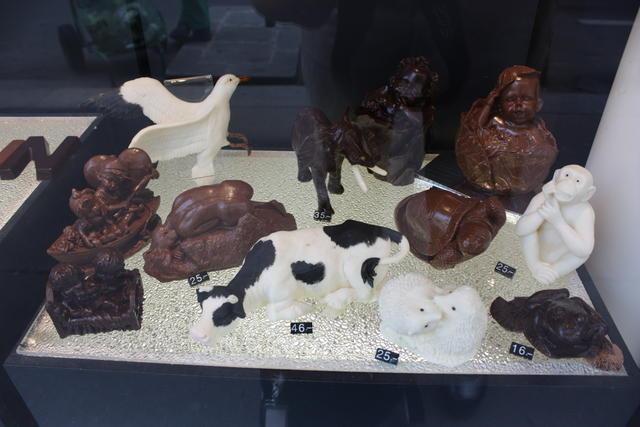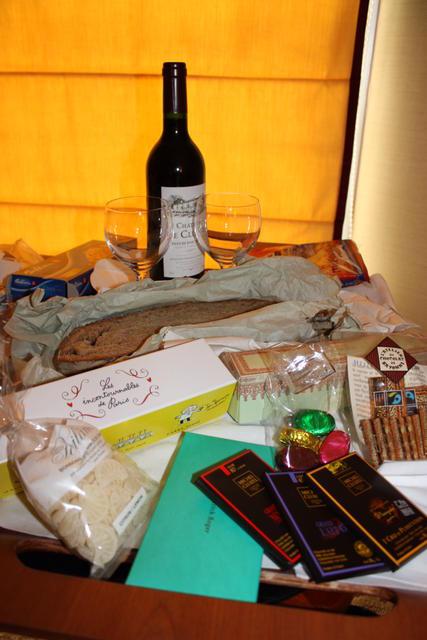 So this was our dinner in Paris that evening, in our hotel room, with our 25th anniversary bottle of wine from the hotel staff. Chocolat, bread from Poullaine, charcuteries and local cheeses, and Laduree and Pierre Hermes macarons for dessert!. Would you believe that with all the walking,  we even lost a couple pounds in Paris?!
Oh, and check this out — chocolat stamps!